Brilliant Continuous Deployment
Strider is an Open Source Continuous Deployment / Continuous Integration platform. It is written in Node.JS / JavaScript and uses MongoDB as a backing store. It is published under the BSD license.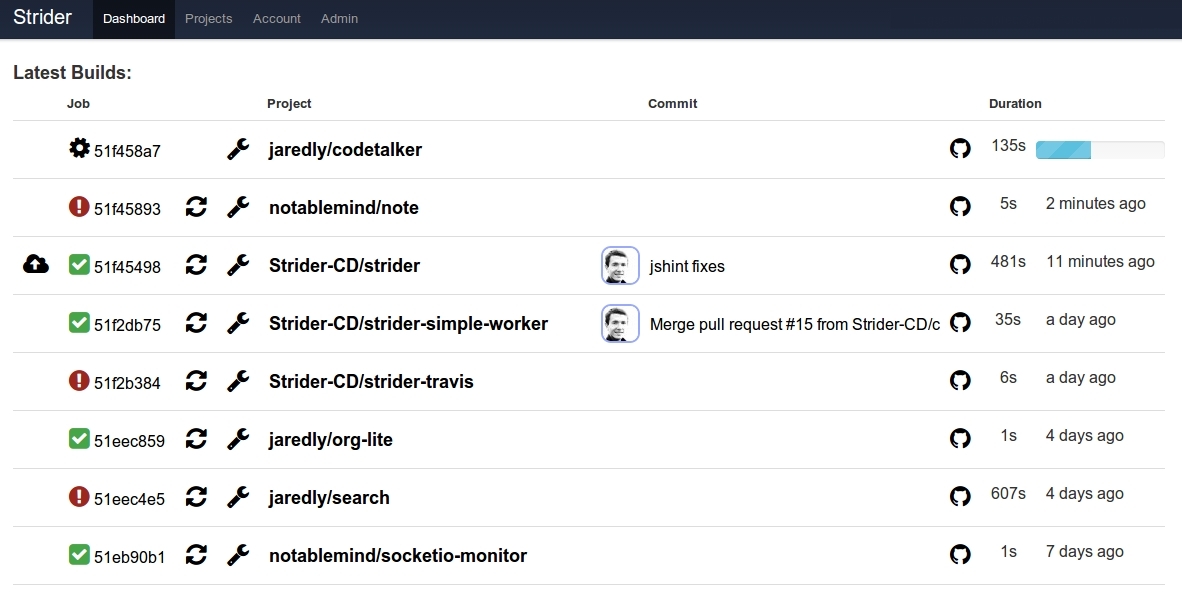 Strider is extremely customizable through plugins. Plugins can do the following:
Add hooks to perform arbitrary actions during build.
Modify the database schema to add custom fields.
Register their own HTTP routes.
Subscribe to and emit socket events.
Create or modify user interfaces within Strider.
And so much more! Just use your imagination!